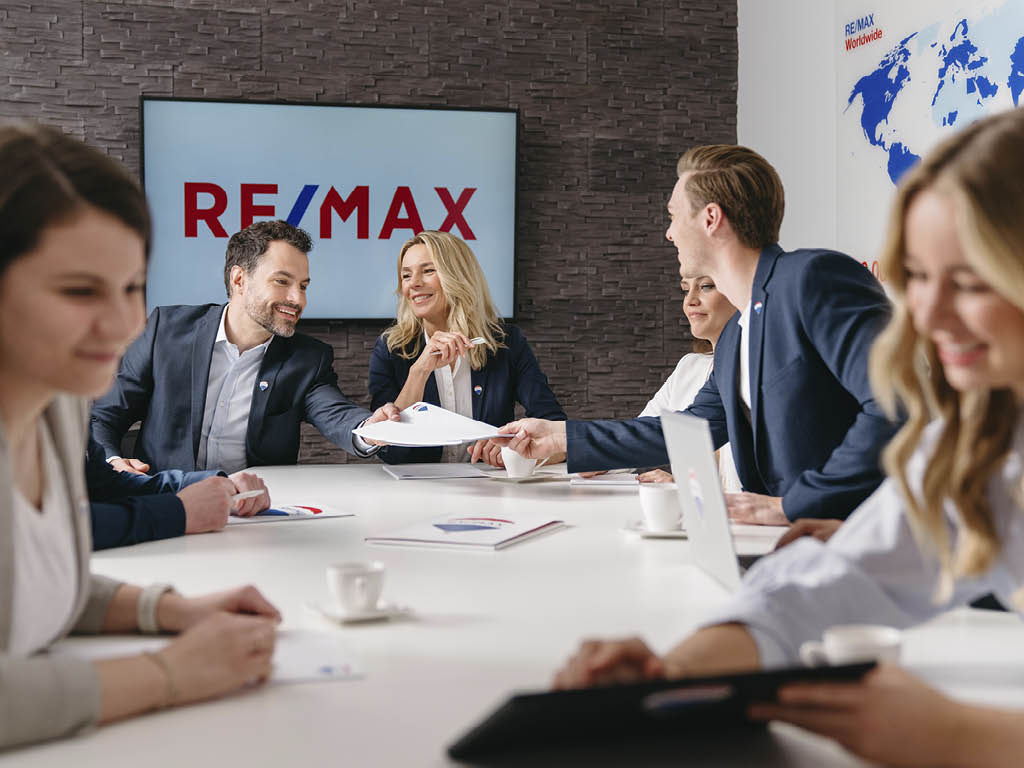 Why Start Your Career with RE/MAX England & Wales?
Why should you start your estate agency career with us?
If you're thinking of taking the plunge and joining the estate agency industry there's no better place to take that next step than with RE/MAX England & Wales. You don't test estate agency, estate agency tests you (or so they say) so you're going to need a trusted name, a global network, and continued ongoing support to give you the best chance of success.
In this blog we're going to outline some of the reasons why joining the world's number-one estate agency brand is the only way to go…
Flexibility: You Call the Shots
Something we all have in common, particularly thanks to the events of recent years, is an increased awareness of how valuable our time is. No longer do we want to sit in an office, counting down the hours and minutes when we could be masters of our own time.
At RE/MAX England & Wales you experience true entrepreneurship; your business ran your way. Of course, we're always there to help and show you a proven route to success, but you decide when, where, and how you work best.
Drive: A Job with a Purpose
When most people think of estate agents the image isn't always a flattering one. The global RE/MAX network is changing the way agents are perceived in their community, one individual at a time. RE/MAX England & Wales Associate Directors always position themselves positively at the centre of their communities.
We train and inspire you to be someone buyers, sellers, landlords, and tenants want to go to for advice about their homes, their property investments, and their local neighbourhoods. Being a RE/MAX England & Wales Associate Director is more than just opening doors to a potential sale, it's about being a focal point in your local area; a face people know by sight.
One of the most rewarding parts of being a RE/MAX England & Wales Associate Director, with your own local territory to manage, is spending time building relationships with those around you. You're free to think of creative ways you can add value to your community, making sure that you stay top of mind when the time is right to buy or sell.
Support: Career Development Built-In
One of the biggest problems facing other estate agency businesses is that they cannot keep hold of top talent. With RE/MAX England & Wales the system is reversed; we provide top performers with everything they need to improve their own careers and turn newcomers into productive agents as soon as possible.
If you're a productive agent wanting to go further, we have special training to make that happen. If you're a top performer who wants more responsibility we can support you in recruiting your team. If you want to grow your own network then exploring our Broker/Owner opportunities could be right for you.
With regular training, on both a regional and international level, networking events, a detailed onboarding process, and a proven formula for success (proven over 29,000 times actually!) you don't have to reinvent the wheel. With RE/MAX England & Wales you bring your drive, your personality, and your love of estate agency, and we provide the rest.
Find the perfect place as a RE/MAX England & Wales Associate Director
By relying on the three main pillars of the RE/MAX name, our worldwide network, and unparalleled support, you will find flexibility, community, and purpose as a RE/MAX England & Wales Associate Director. Take the next step in your career today and get in touch with us to learn more https://remax.uk/join-us
Original blog written by Hailey Still, Trainer at RE/MAX Europe. Adapted by Samantha Thornicroft, Marketing Manager at RE/MAX England & Wales