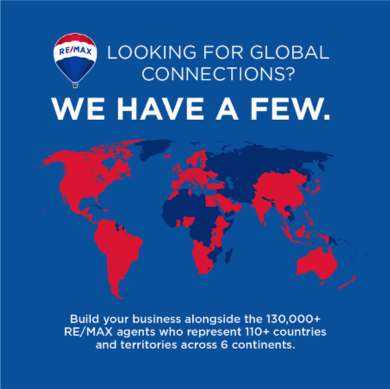 Start Your Journey with RE/MAX Today
This is an incredible opportunity to join a world leading brand at the start of this chapter of its' growth. You will enjoy being part of an open and inclusive real estate team, and the rewards will reflect your own efforts. RE/MAX has been operating, developing, and improving this model successfully for over 45 years, it is proven, and it works!
If you possess the above qualities and are willing to apply yourself and focus your efforts, then please contact us directly to start your journey with us.